HOME
Welcome!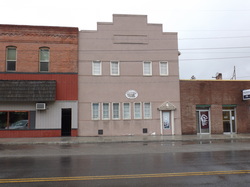 The Rockford Area Museum & Historical Society welcomes you to our website.

Our staff members are a diverse group of individuals with a wide range of expertise. Our goal is to help you learn more about our town, area and the people that settled here.

We manage three museums, each with a different emphasis. The Pioneer Museum, a two story building built in 1894, houses collections of items that were used by local families in the early days. The Military Museum, a log cabin built in 1923-24 as the Edward Leehan Post 165, displays uniforms and other military memorabilia plus information related to military service of local people who were raised here or moved to the area. The third is the Farm Museum, built in 1990 by the Lions Club, located on the SE Spokane Fair Grounds, houses a great collection of items used for farming and ranching.










---